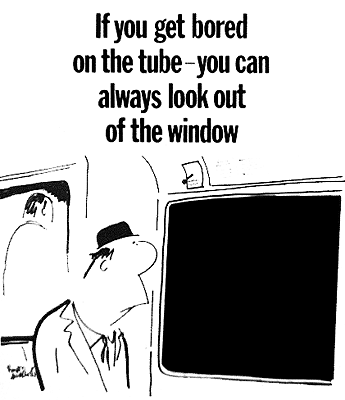 The increased security levels in London mean that London Underground
are extremely unlikely to grant visits to their disused stations.
For those who have wondered what those old stations look like,
hopefully the following photos will be of interest.

---



All photos ©2000-2019. Reproduction prohibited.


DISUSED LONDON OVERGROUND LINES
DISUSED LONDON OVERGROUND STATIONS
---



OTHER ABANDONED STATIONS NOT FEATURED



There are other stations on London Underground that have been abandoned but due to a lack of substantive remains or photographic evidence available, they are not featured on this website:


| | |
| --- | --- |
| Earls Court | 1871 - 1878 |
| Hounslow Town | 1883 - 1909 |
| Hillingdon | 1923 - 1992 |
| New Cross | 1876 - 1886 |
| Preston Road For Uxendon | 1908 - 1932 |
| Uxbridge | 1904 - 1938 |
| Northfields & Little Ealing | 1908 - 1932 |
---


To download Transport for London's map of the current tube & rail system in London, click here
For a brilliant and geographically correct (French) online map of the tube and tube related lines in London, including the disused stations, click here



---


A word about this site:

It was originally just a means of doing something constructive with a box of old tube photos re-discovered during a clean out.

However, far from being the 'create and leave alone' website envisaged, it has actually become quite organic; there are an increasing number of (very welcome) third party contributions being submitted and added to it - these are clearly labelled and accredited.

Contributors to this site are listed here.

As there is a high level of photographic content on this site, flashy graphics have been eschewed in favour of allowing faster loading of the webpages.
Some people have reported problems viewing some of the pages and/or photos. In such cases, please try the mirror site instead.




Most of the factual details were verified or obtained from the following excellent books:


J.E. CONNOR - Abandoned Stations on London's Underground (ISBN 0-947-69930-9)

J.E. CONNOR - London's Disused Underground Stations (ISBN 0-947-69929-5)

NIGEL WELBOURN - Lost Lines: London (ISBN 0-7710-2623-8)

They and many other books of historical interest are available from the bookshop at the London Transport Museum in Covent Garden, which should be the first port of call for anyone wanting further information about London's abandoned stations.


Other books used for research:

H.G. Follenfant: Reconstructing London's Underground (London Transport, 1975)

Edwin Course: London Railways (B.T. Batsford Ltd, London 1962)


---



Please note that neither the webmaster, nor anyone else connected with this site, are in the position to organise tours of any of the stations or lines featured here.
For requests to visit London Underground property, see this link.
Those interested in man-made subterranean structures in general are well advised to consider becoming a member of Subterranea Britannica.


Feel free to email if you have comments, would like to donate some suitable photos, point out any inaccuracies,
report any dead links, suggest any links, or would just like to say hello:

to invoke your emailer




---
LINKS


---


R ECENT U PDATES T O T HIS S ITE




---
---